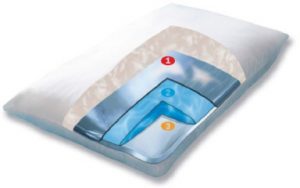 Around the world, doctors for chiropractic have made the Chiroflow waterbase pillow the most recommended cervical pillow for their patients.  Based on three seperate clinical studies, conducted at Logan College of Chiropractic and Johns Hopkins University, the Chiroflow waterbase pillow has been shown conclusively to improve quality of sleep and reduce neck pain.  The Chiroflow waterbase pillow has a soft hypoallergenic fiber filling supported by an easy to fill water pouch providing you with the most luxurious, most rejuvenating sleep of your life.
You adjust the support level that is perfect for you simply by adding water.  Do you prefer soft, medium, or firm comfort?  With the Chiroflow waterbase pillow, the choice is always yours.
Was designed to help relieve pressure and strain on the lower back, hips, knees and ankles while you sleep. The design accomplishes this by helping keep your legs aligned with your spine.
The contoured design of the Leg Spacer helps the pillow move with you when you turn over, giving you uninterrupted sleep. It fits comfortably between your legs keeping them in line with the spine. This relieves pressure on the spine and nerves.
The pillow is constructed with high-quality polyfoam with a variety of cover choices from a soft fleece cover to no cover at all.
While lying on you side, place the Leg Spacer between your legs just above the knee.
Dimensions: 10" x 8" x 6" or 25cm x 20cm x 15cm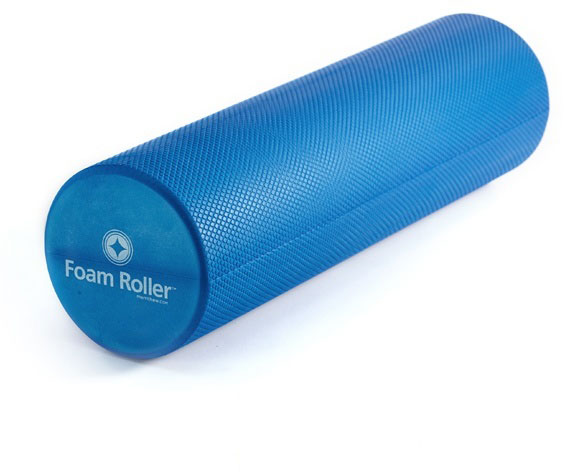 Rolling rehydrates connective tissue, calming the nervous systems while relieving trigger points for improved circulation and reduced soreness. Great for warming up muscle groups before a lengthy run or workout, or for reducing muscle tightness after exercise. Use as a prop in your fitness routines by creating instability and proprioceptive challenge in standing or sitting work or use to stabilize the shoulders in arm work to improve your form. Lightweight and easy to clean, our soft density Foam Roller features rounded edges for comfort and a texturized non-slip surface for added stability and traction.