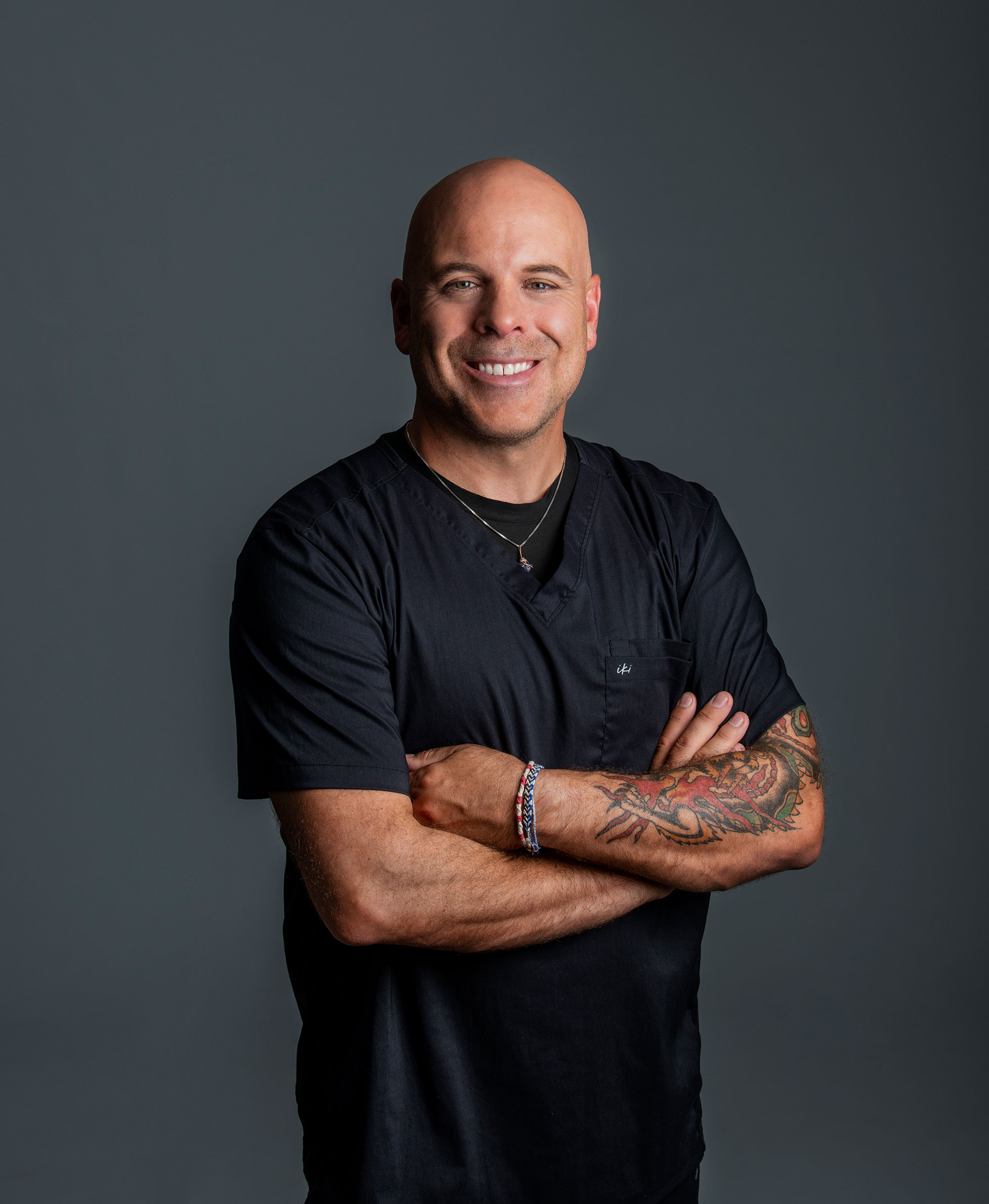 A native of Moncton New Brunswick, Dr Jean-Luc LeBlanc is a doctor of chiropractic and founder of "Clinique ChiroPlus Clinic" in Dieppe, NB. After completing a Bachelor of Science degree at l'université de Moncton in 1997, Dr LeBlanc attended the founding school of the practice of chiropractic, Palmer College of Chiropractic in Davenport, Iowa and graduated with honours Magna Cum Laude in June 2000.
Currently, Dr LeBlanc is an active member of the New Brunswick Chiropractic Association and is the former Acting Medical Director of the Dieppe Commandos Junior A Hockey Club (2017-2018). Dr LeBlanc has travelled with Clinic Abroad Programs serving under-privileged parts of the world, the most memorable being the Fiji Islands in 2005, acting as a Clinical Doctor and Extended Faculty along with other Chiropractors/Faculty Members supervising and teaching groups of Chiropractic Students from Palmer College of Chiropractic.
Dr LeBlanc practices a "Full Spine Approach". The techniques mostly being used are the "Gonstead", "Diversified", "Thompson", "Lumbar Flexion Distraction and Nimmo Myofascial Release" techniques. Patients of Clinique ChiroPlus Clinics get a series of Full Spine Digital X-rays taken on the initial visit along with the initial consultation. X-rays are analysed for medical reasons and chiropractic line analysis of the spine. The X-ray line analysis results are consulted every treatment visit for continued precise chiropractic treatment. Dr LeBlanc believes that there is more to chiropractic than the relief of headaches and back pain. His primary focus is the treatment of vertebral subluxation and the integrity of your nervous system, which controls every cell and tissue of your body.
Jean-Luc loves being a chiropractor and his priority is to live a healthy life style and spend quality time with his wife and 3 children. Jean-Luc believes in "practicing what you preach" and works hard on living a healthy lifestyle, which includes regular chiropractic treatment for him and his family.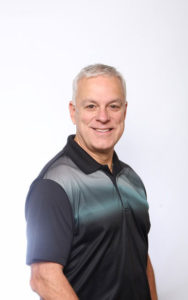 I consider myself fortunate to have discovered chiropractic at age fifteen after suffering a lower back hockey injury. The quick relief from the excruciating pain was very impressive. Five years later, I experienced a second personal "miracle" when chiropractic quickly corrected the problem that was causing me to experience severe chronic headaches. After six months of constant severe pain, a few drug trials and a CT scan to rule out tumors, it was exciting to get my life back.
After completing my business degree, I worked for nine years as an area supervisor for two industrial companies. Although some aspects of these jobs were quite interesting, they did not trigger the same kind of passion that I am enjoying today with chiropractic. Therefore, I decided to leave a relatively high-paying job to go back to school for five years and become a doctor of chiropractic.
After studying the human body to the extent that we did, I am in awe at the human potential when everything is working right. I was quite surprised with the amount of information we had to digest; the human body is a fascinating and complicated machine!
Being health conscious and quite conservative with my use of medication, chiropractic's natural drugless philosophy was a perfect fit for me. My family and myself believe in improving and maintaining the human body's functioning via natural means like nutrition, exercise, stress control, rest and of course chiropractic.
Most people are quick to find out that I am an avid sports fan having practiced (and still practicing) many sports and disciplines. Over the years, I tried my best to pass along the passion to the next generation (including my son) by coaching lacrosse, hockey and soccer. I enjoy playing fantasy hockey with fifteen good friends and also dabbling with singing and guitar playing. My wife Carole and I enjoy walking, traveling and spending time with family and friends at our cottage in the northern part of the province.
Recently, I had the opportunity to sell the building where I operated my own practice for 23 years. While I will enjoy the reduced schedule, I am still excited to be of service by practicing chiropractic here at Chiroplus. I look forward meeting you in person!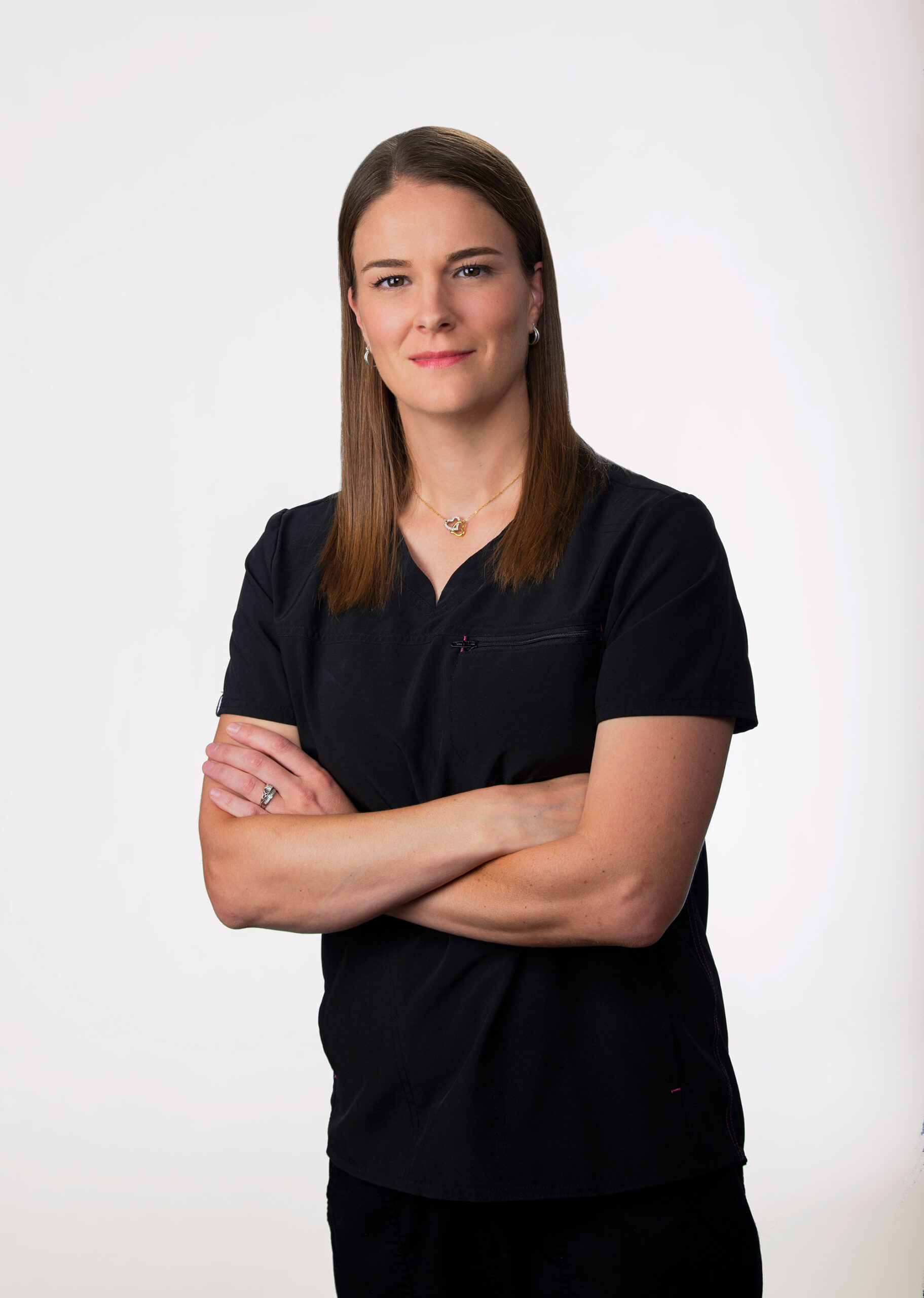 Dr. Ashlee Drover grew up in Bay Roberts, Newfoundland. She attended Brown University in Providence, Rhode Island on an athletic scholarship for Women's Ice Hockey and was the team captain her senior year. In 2006 she completed her undergraduate Bachelor of Science degree in Human Biology, with a concentration in Brain and Behavior.
Following graduation, Dr. Ashlee spent a year in Montreal, Quebec playing hockey for the Quebec Avalanche of the NWHL (National Women's Hockey League). During her time with the Avalanche, she was named assistant captain and voted team MVP for the 2006-2007 season. She also coached hockey, as both the head coach of high school girls' team and assistant coach of the 8th grade boys' team at John Rennie High School, in Pointe Claire, Quebec.
In the fall of 2007, Dr. Ashlee began her chiropractic studies at Palmer College of Chiropractic in Davenport, Iowa. While a student, Dr. Ashlee played both hockey and women's rugby. She also worked as a teaching assistant in the Physical Diagnosis department as well as in the Palmer Clinics. One of the highlights of her education was the opportunity to participate in a two-week Chiropractic Mission trip to provide chiropractic care to the people of Fiji in 2010. She received her Doctor of Chiropractic degree in 2011, graduating Summa Cum Laude and was Valedictorian of her graduating class. She was also named a Presidential Scholar and was accepted into the International Chiropractic Honor Society, Pi Tau Delta.
After graduating from Palmer, Dr. Ashlee first practiced in the US in New Jersey, then returned to Canada in 2014 to work with Dr. Jean-Luc LeBlanc at ChiroPlus in Dieppe. She loved her time in Dieppe, but in 2017, she got married and moved to the US to be with her wife, Dr. Michelle Drover. While living in Iowa, Dr. Ashlee worked at her alma mater, Palmer College of Chiropractic, teaching physical, orthopedic, and neuromusculoskeletal exam procedures and diagnosis courses. From 2011-2018, she was also a teacher for Irene Gold Associates, preparing students across the US for their Chiropractic Board Examinations. Perhaps most significantly, while living in the US, Ashlee and Michelle had a daughter in 2019.
In 2022, the opportunity to return to ChiroPlus brought Dr. Ashlee happily back to Dieppe, along with her wife who is now also joining the practice. Dr. Ashlee practices full-spine and extremity adjusting and has training in several specific chiropractic techniques including NUCCA, Atlas Orthogonal, Activator, NIMMO and Flexion Distraction techniques.
When she is not working, Dr. Ashlee prioritizes spending time with her family, which includes her wife and daughter, along with 2 dogs and 4 cats. Dr. Ashlee and her family love animals, swimming, biking, running, hiking, camping, and playing hockey.
Dr. Michelle Drover was born and raised in Ohio in the United States. Although she loves hockey now, she knew nothing about it and focused on playing softball instead. She always knew that she wanted to help people, which led her to get her master's degree in social work. She spent 7 years as a social worker after college, working with abused and neglected children and their families. She had her first experience as a chiropractic patient in 1996, and after experiencing tremendous relief from migraines, she decided to switch careers and pursue chiropractic, attending Palmer College of Chiropractic in Davenport, IA. She graduated with Magna Cum Laude honors in October 2000.
After graduation, Dr. Michelle practiced for several years, then in 2006 she accepted a position on the faculty at Palmer College of Chiropractic and returned to Iowa. During her 16-year career at Palmer, she worked as a clinician in the Palmer Clinics, as well as teaching numerous courses (microbiology, clinical psychology, public health, toxicology, biomechanics, emergency procedures, regulatory issues, and clinical methods). She also spent several years as an Associate Dean at the College. Dr. Michelle practices both full-spine and extremity adjusting techniques, including training in Thompson drop technique and flexion-distraction. While at Palmer, Dr. Michelle also achieved her level II certification in Chiropractic Rehabilitation. Dr. Michelle loves working with all patients, but especially loves working with kids and athletes.
Dr. Michelle married Dr. Ashlee Drover in 2017 and they had a daughter in 2019. When the opportunity arose for Dr. Ashlee to return to and Dr. Michelle to join the practice at ChiroPlus in Dieppe in 2022, they made the decision to move to Canada and raise their family there. Living in Canada has been new and different, but it is such a welcoming and wonderful place that they completely love it!
When not at work, Dr. Michelle especially enjoys spending time with her family, including her wife, daughter, and pets – currently, they have 2 dogs and 4 cats. Dr. Michelle enjoys singing with her daughter, watching hockey, and spending time in the outdoors as well – gardening, camping, hiking, swimming, biking, and running are some of her favorites. She is also enjoying seeing/hearing her daughter learn French, and hopes to pick up some French of her own now that she lives in Dieppe!